Field notes
Looking for some great ideas to jump start your next landscaping or hardscaping project? Look no further than KP Morrow Landscaping Co.'s Field Notes gallery, showcasing some of our past projects…
Beach Retreat
From unusable space, to an inviting and playful lakeside retreat.
Lake Home Transformation
A classic example of transforming an otherwise unusable area into a functional, aesthetic space.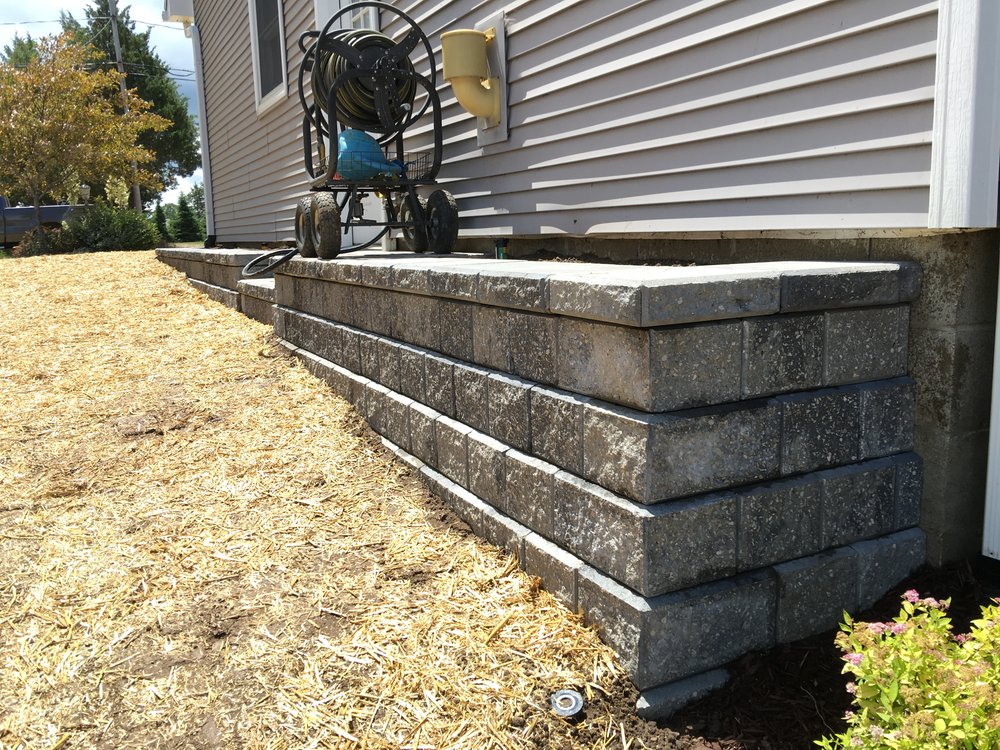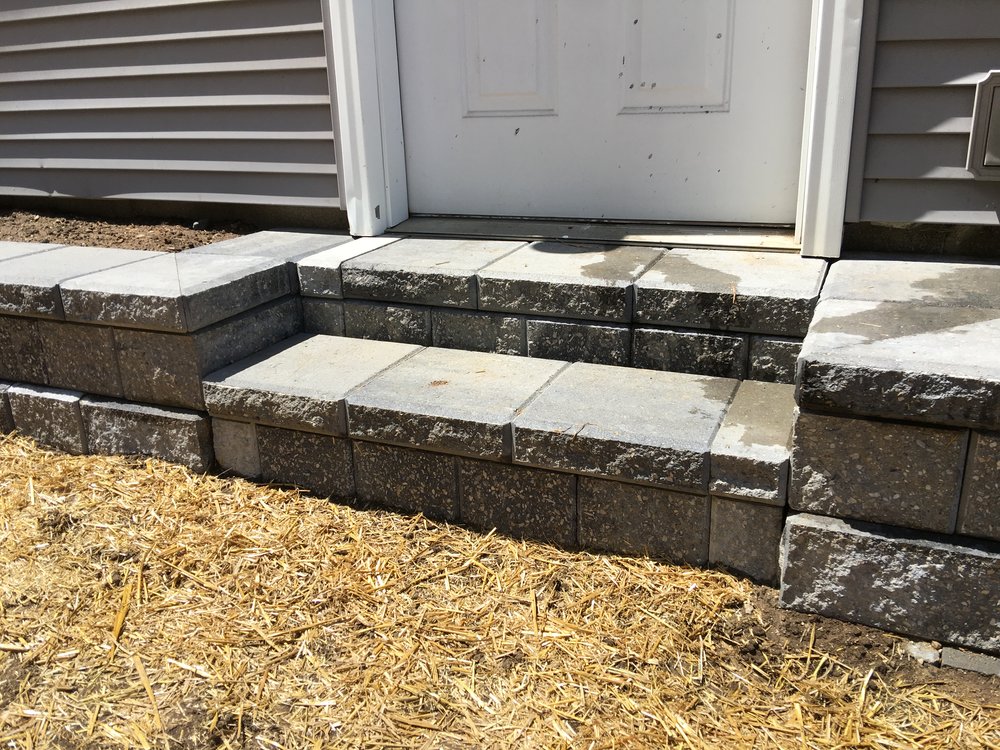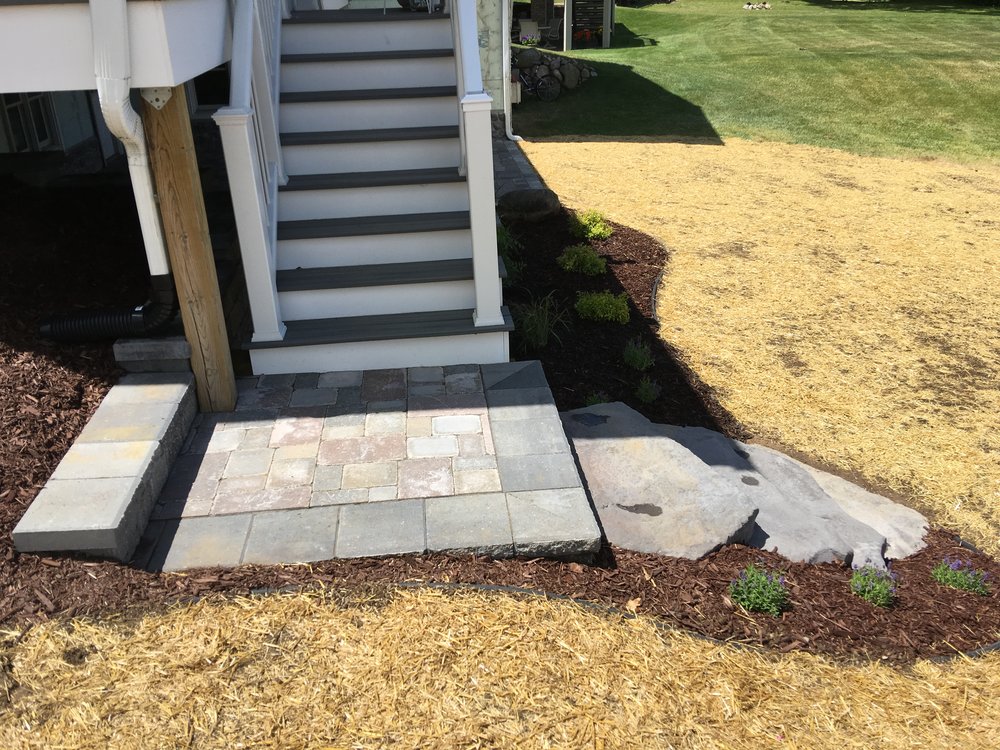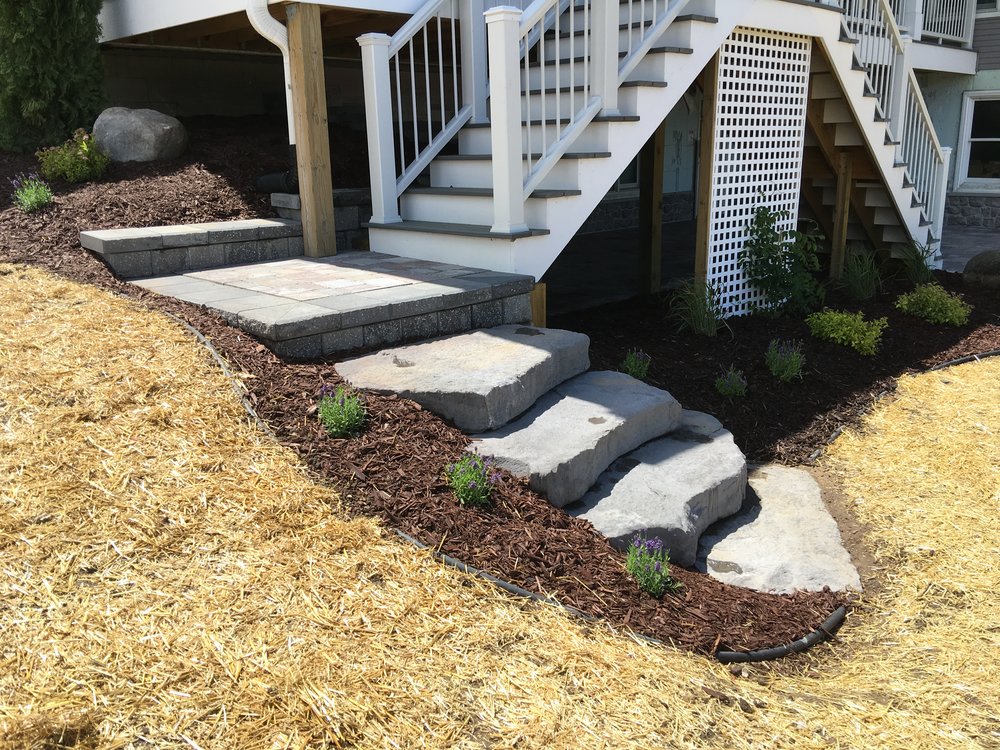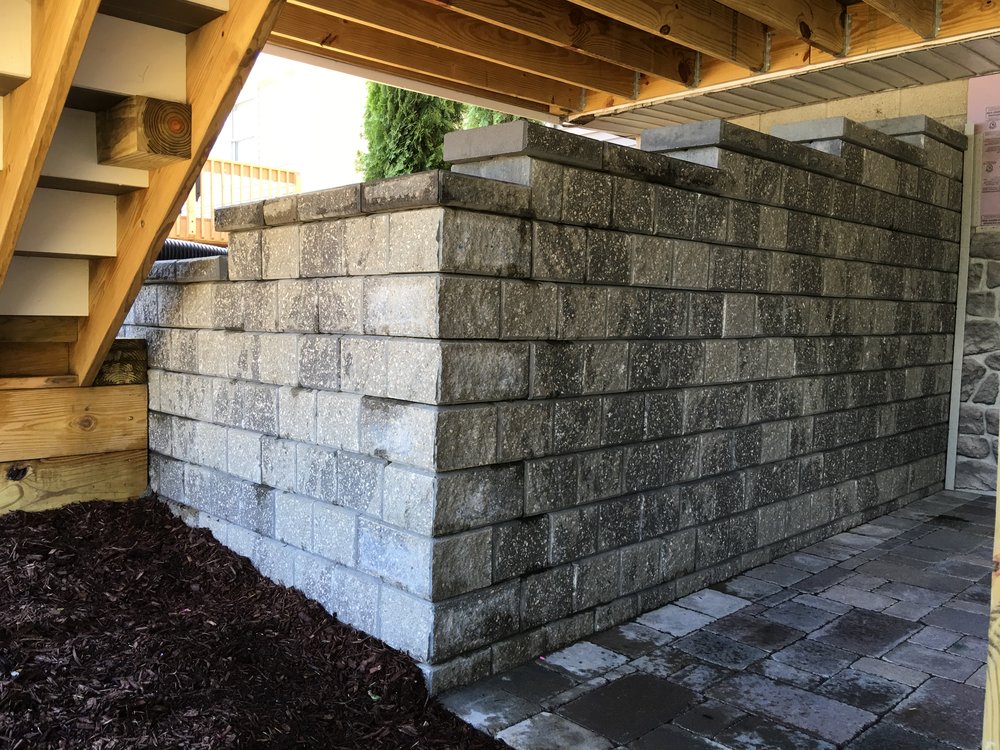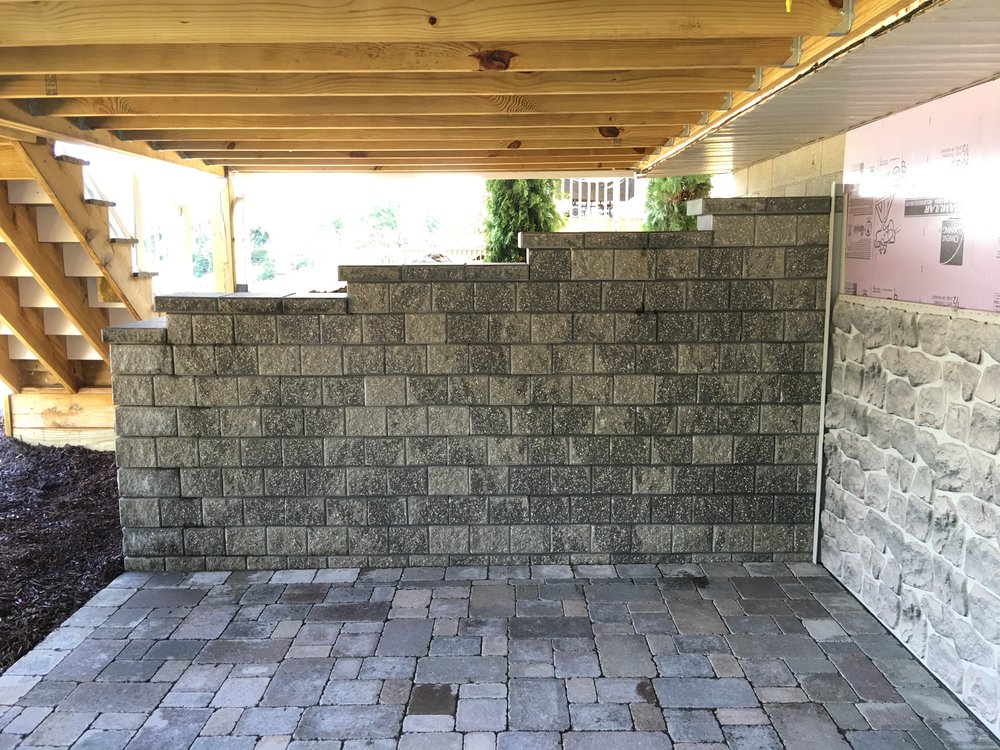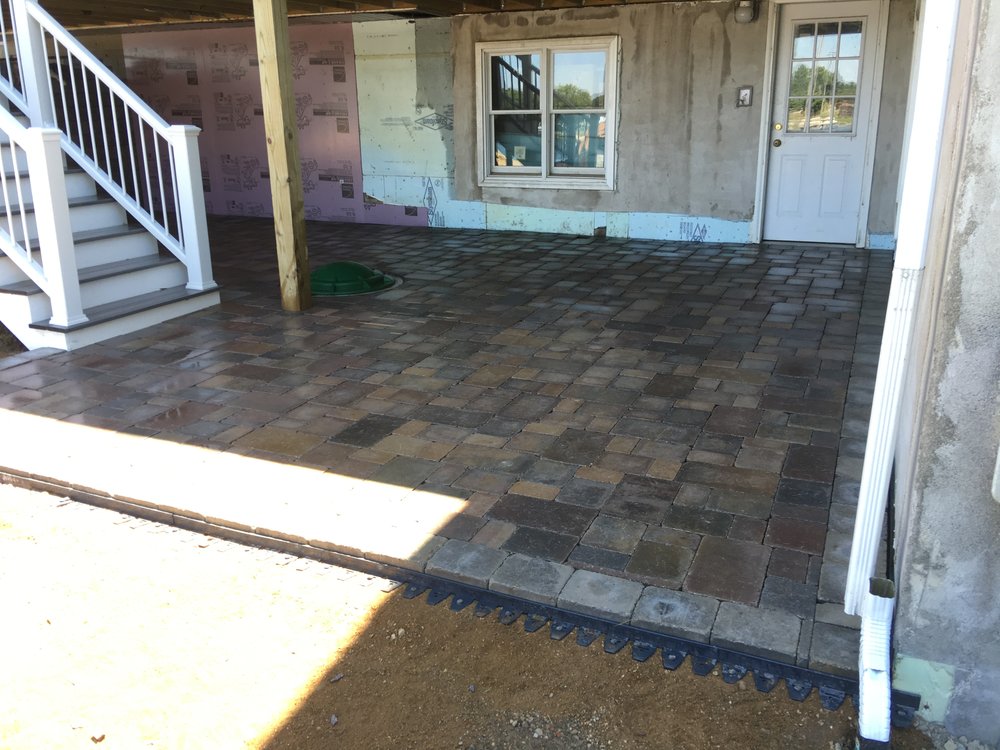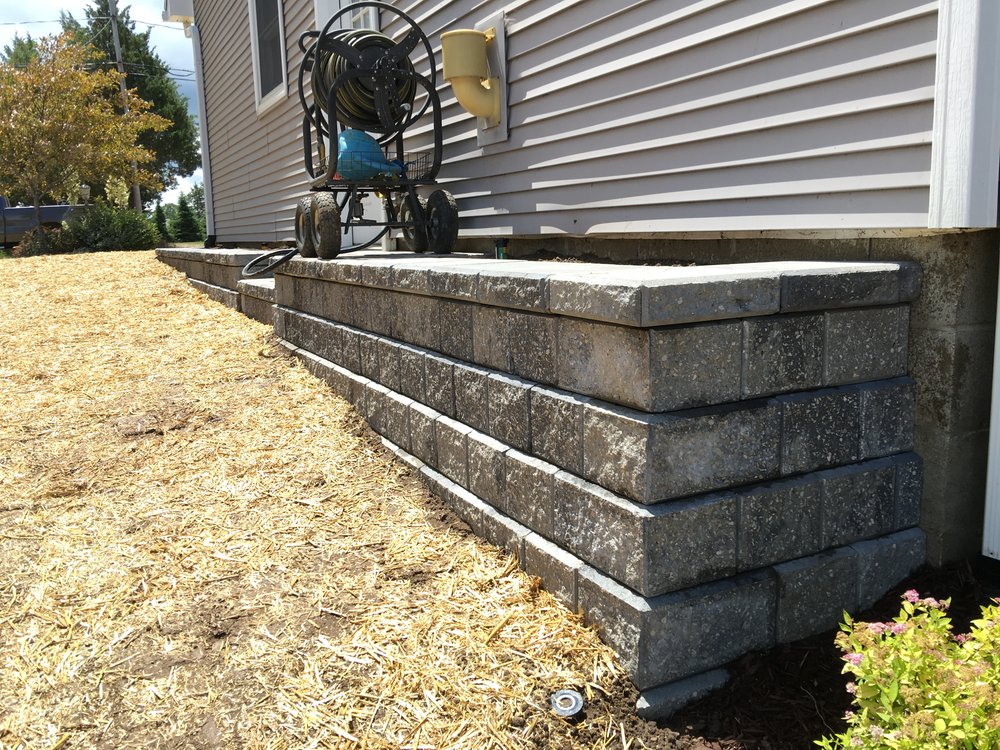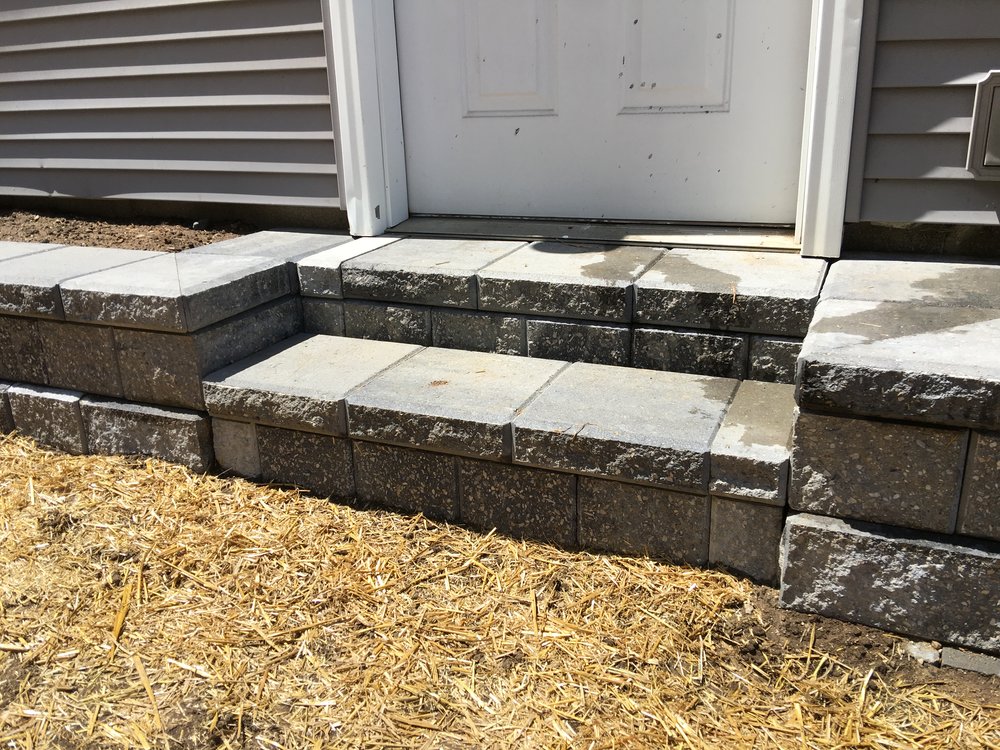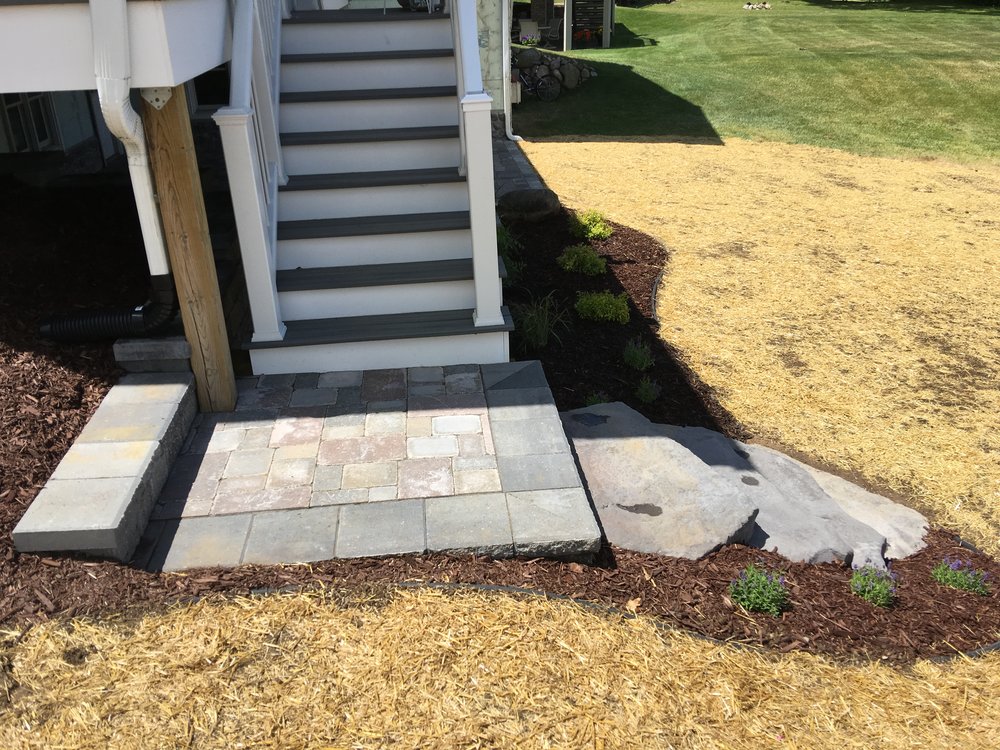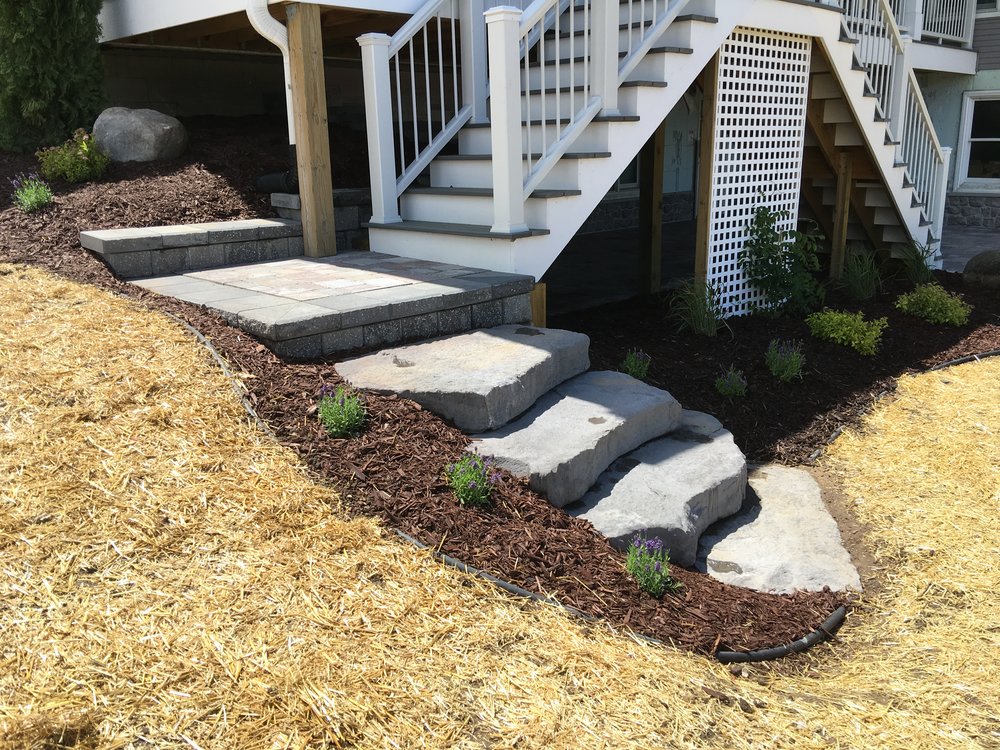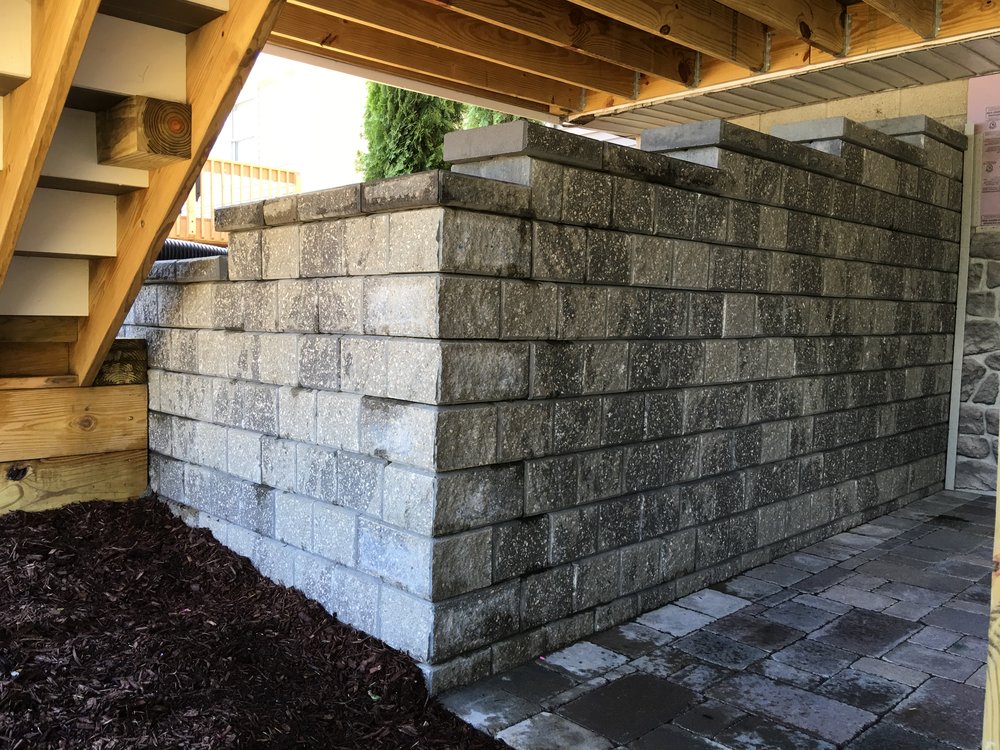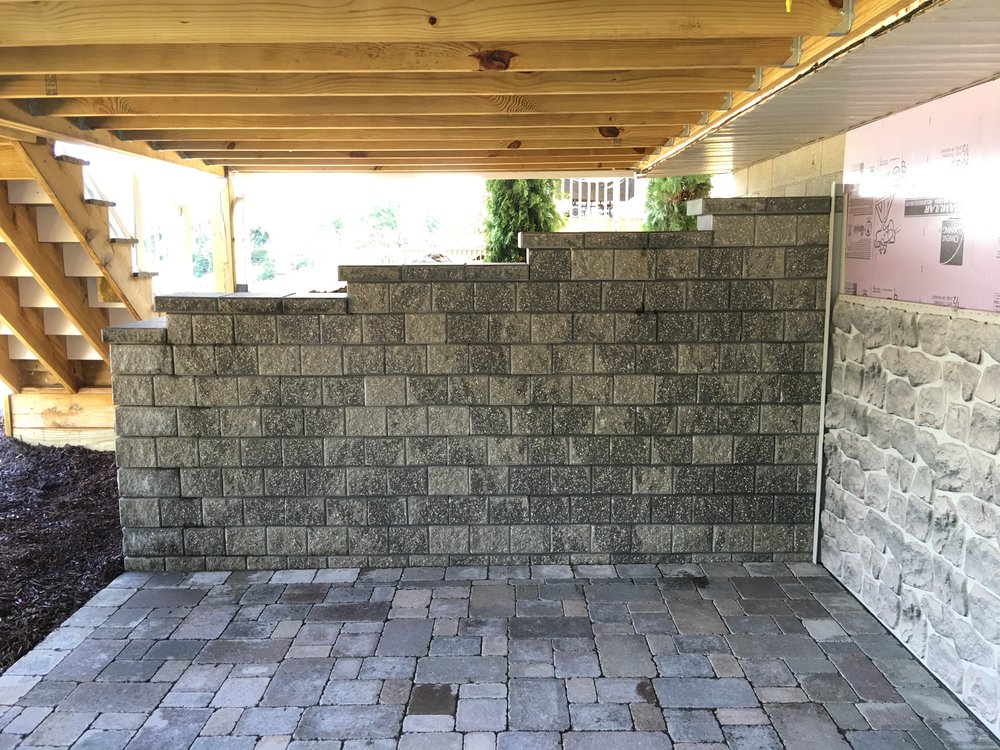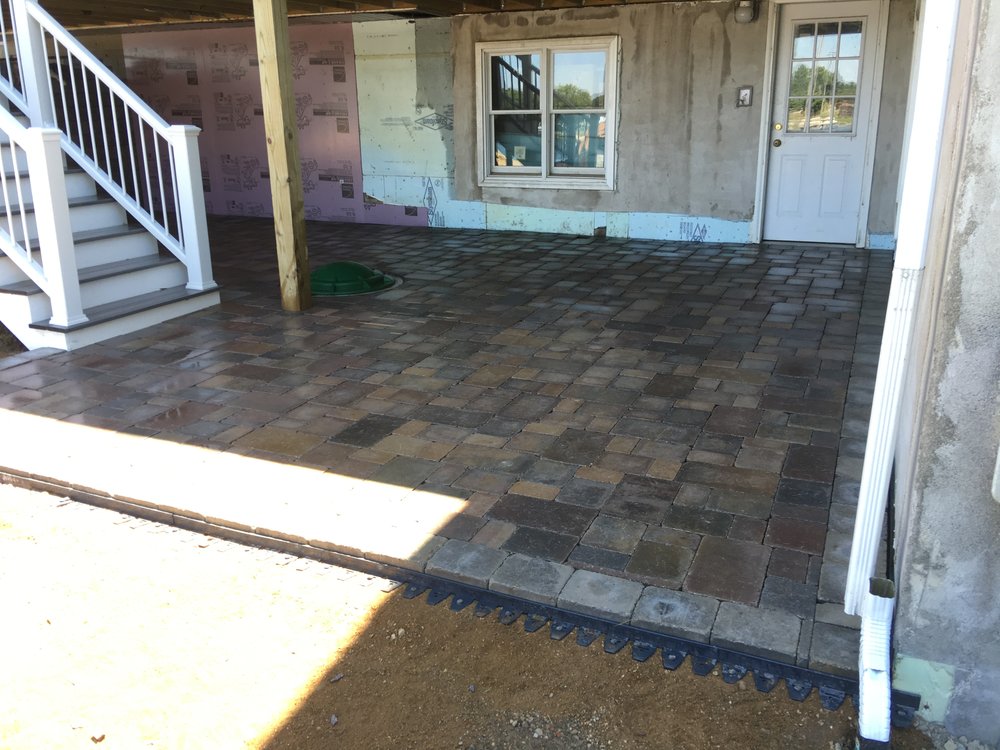 Turn of the Century...Updated
From a simple vision of honoring the past, to bringing the past back to life, an early 1900s service station/bank building is given new life.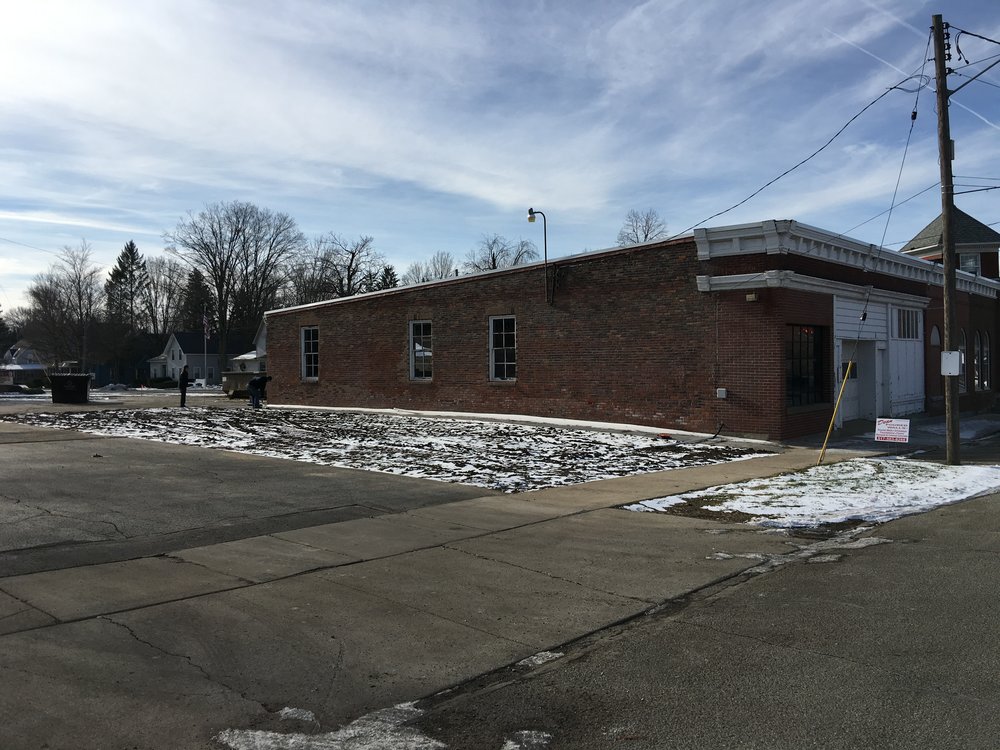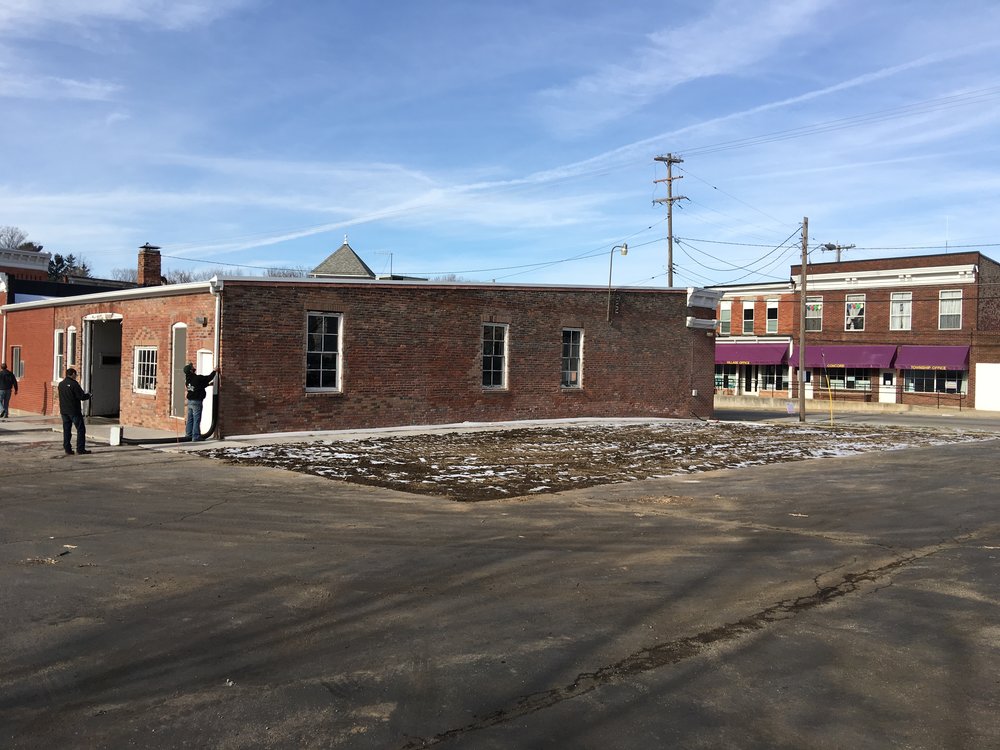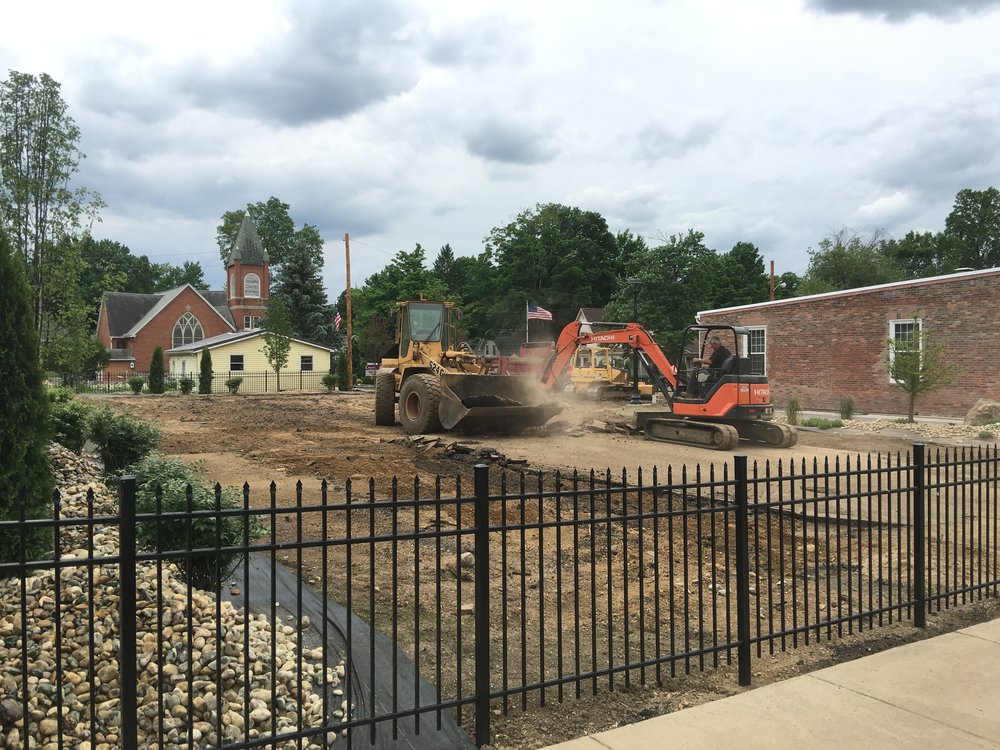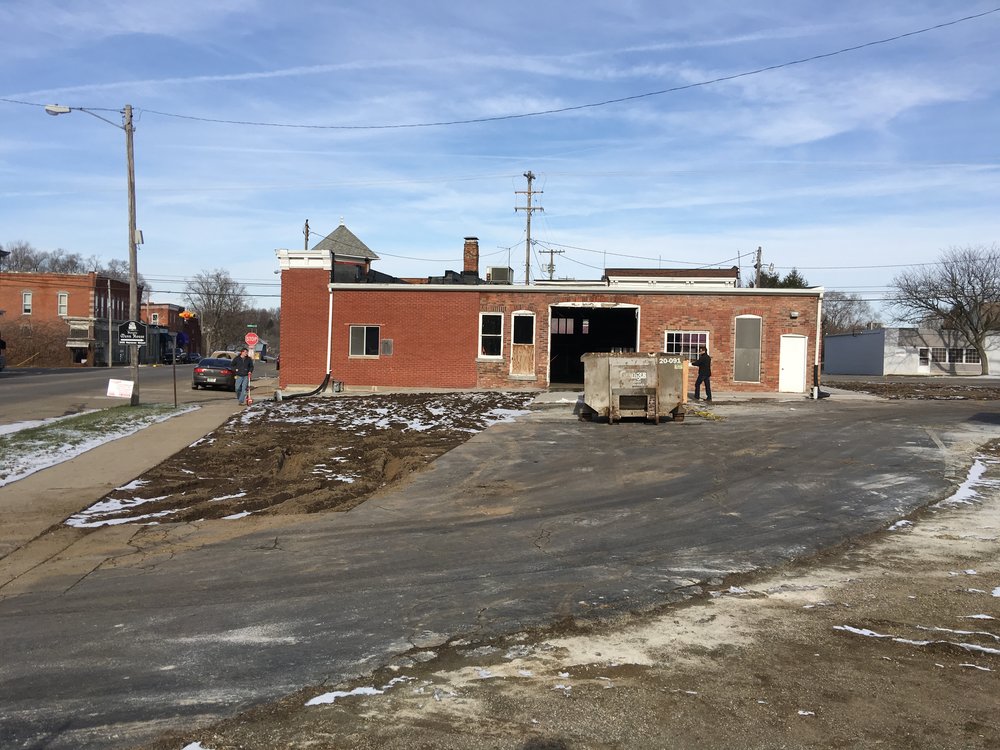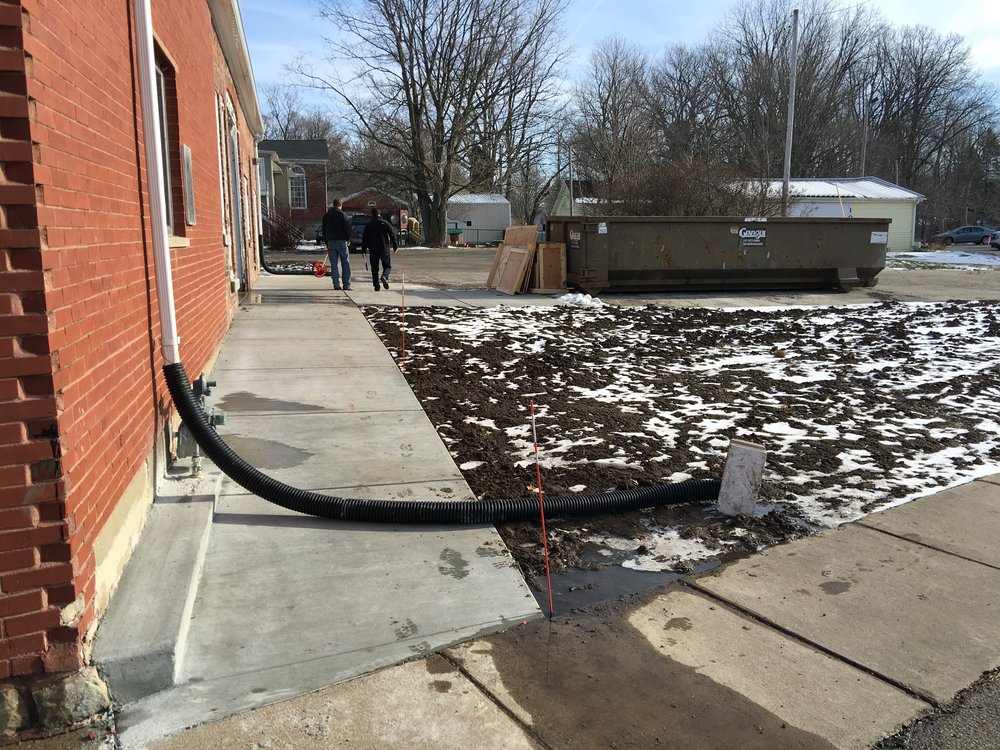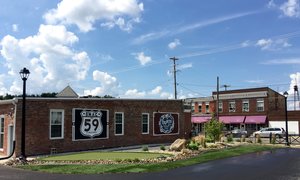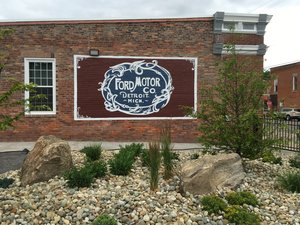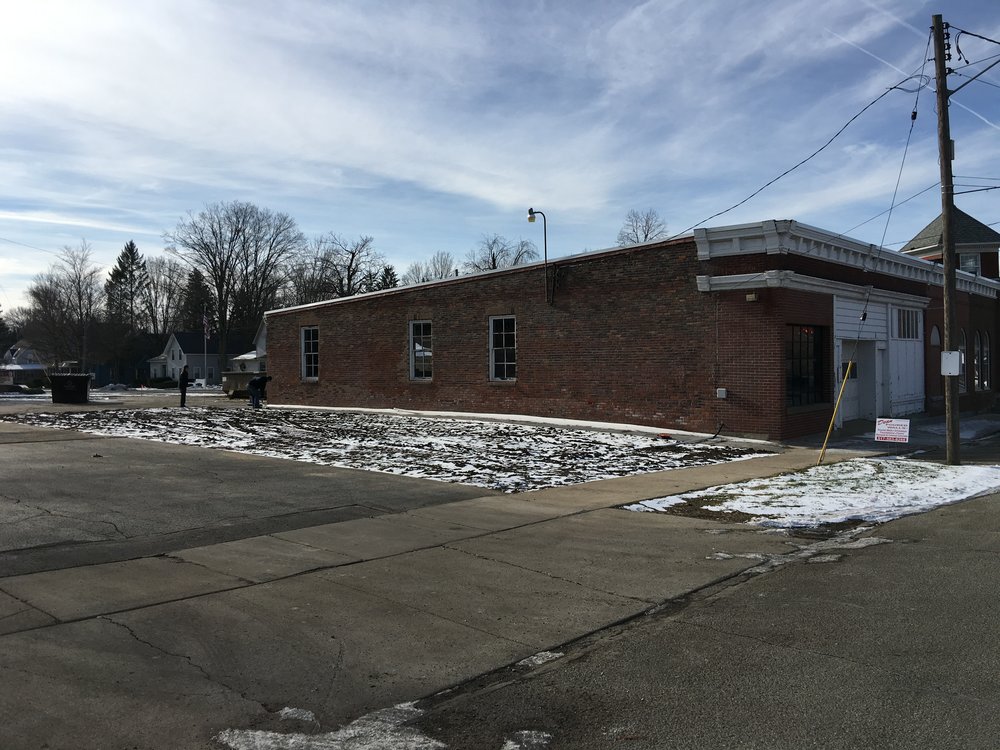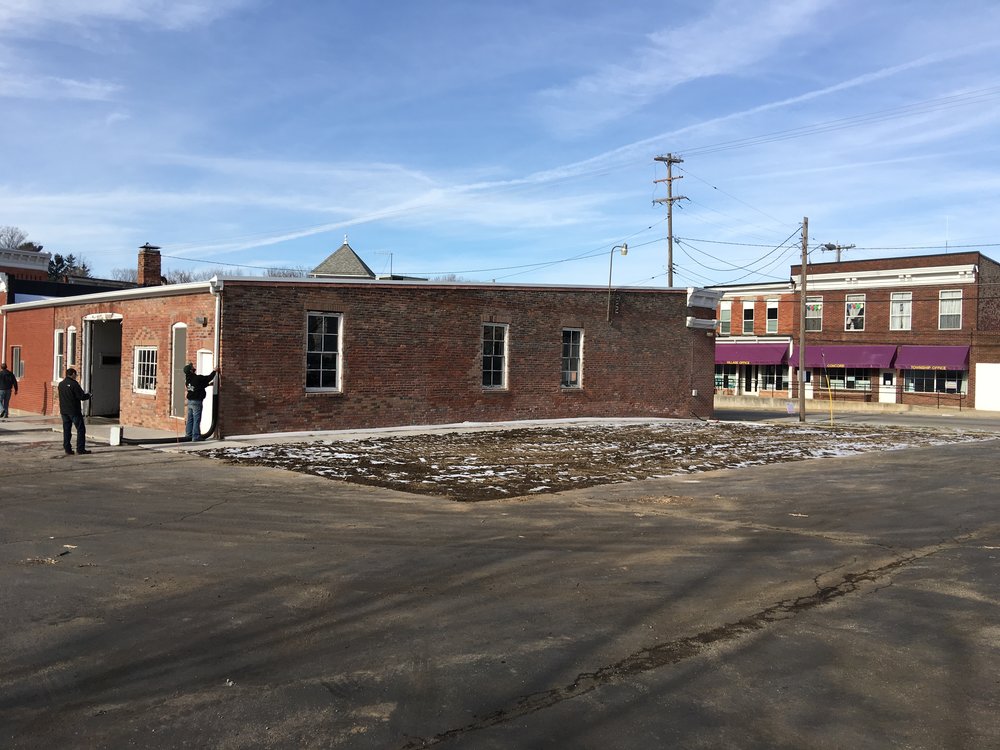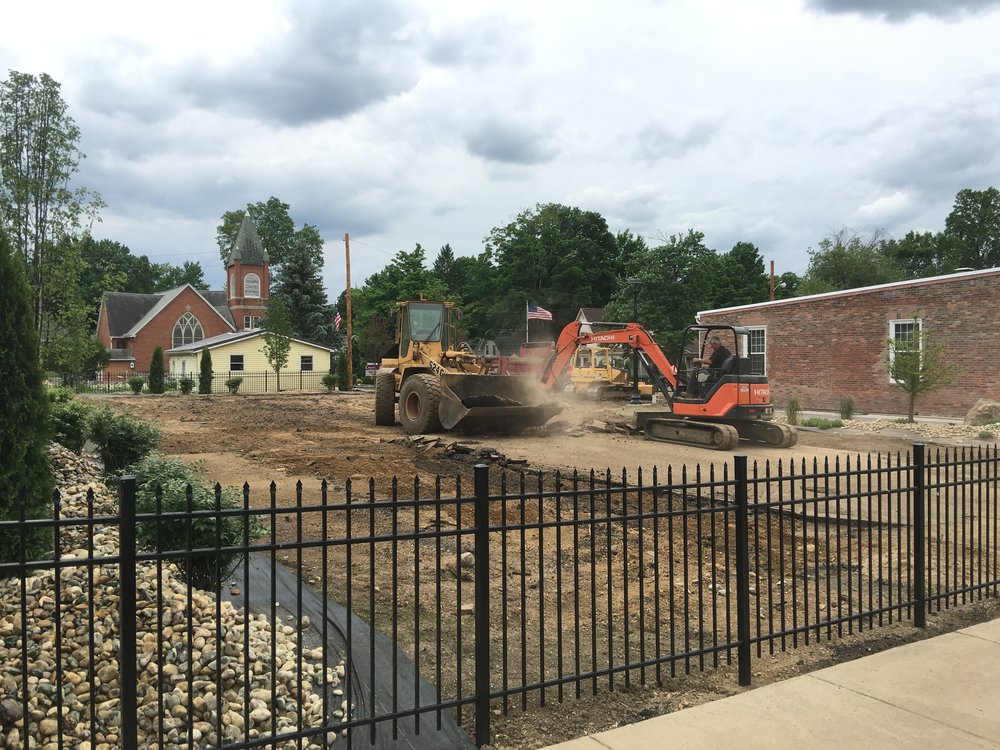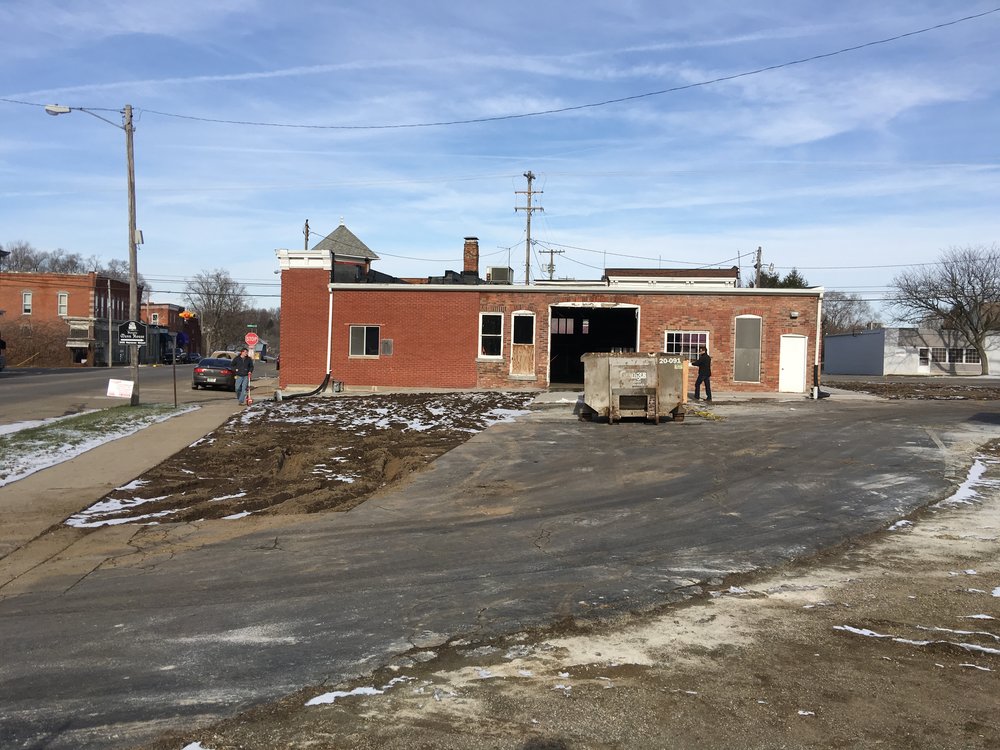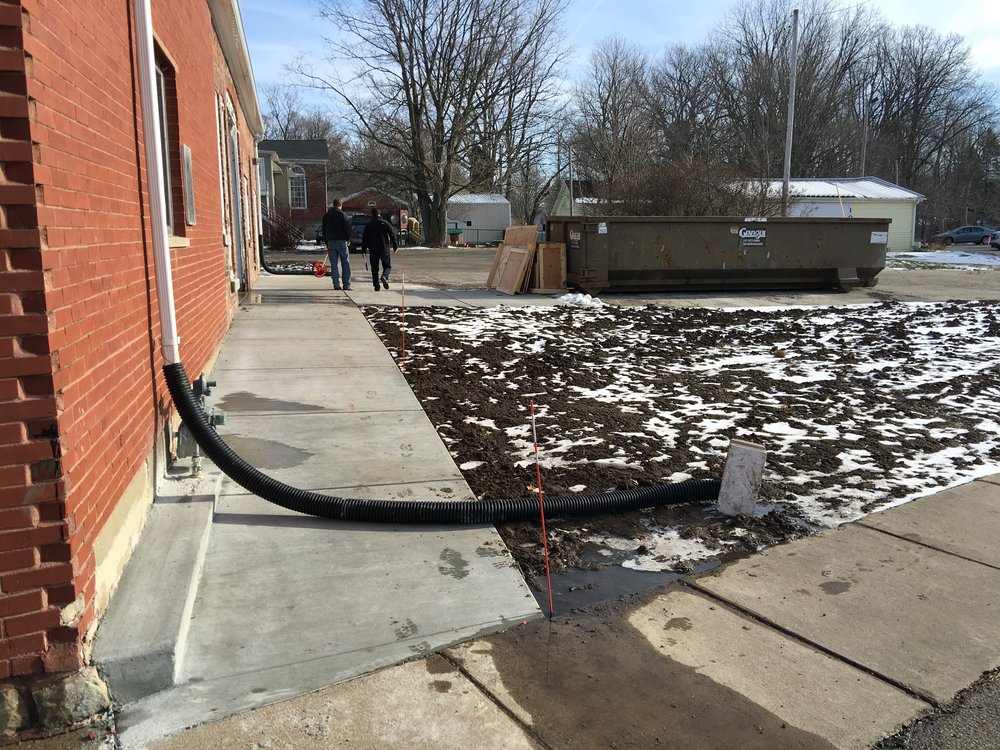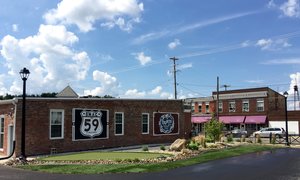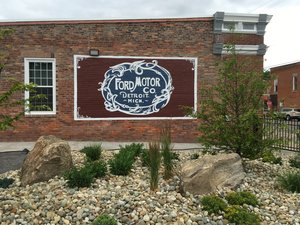 Dry Stream Bed
A dry stream bed offers the look of a water feature, without the maintenance.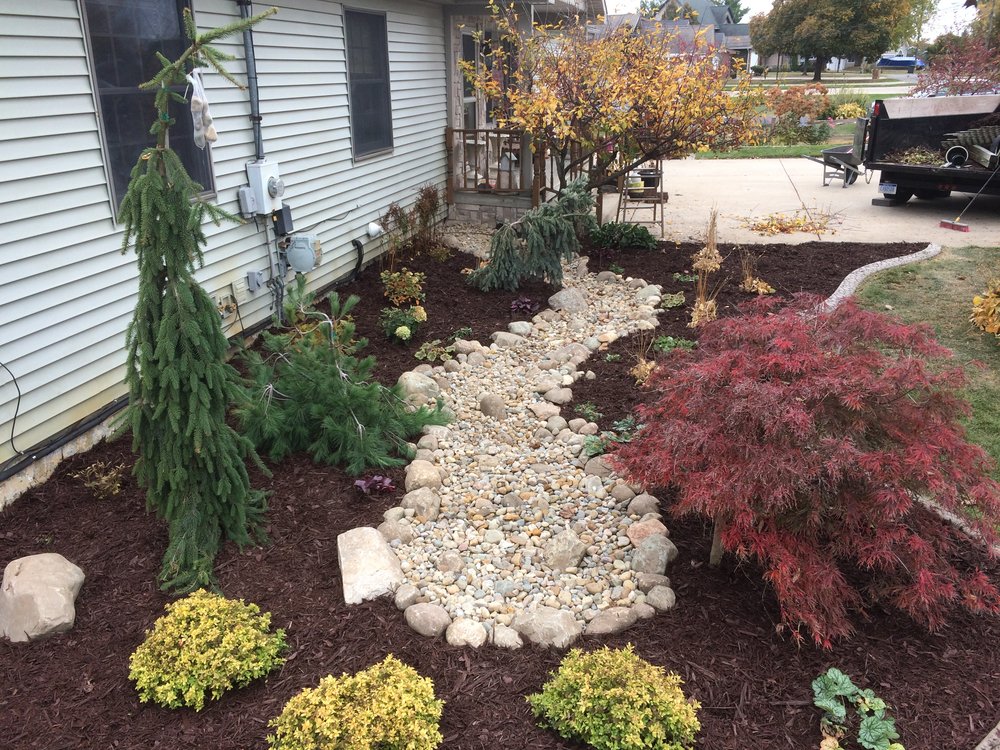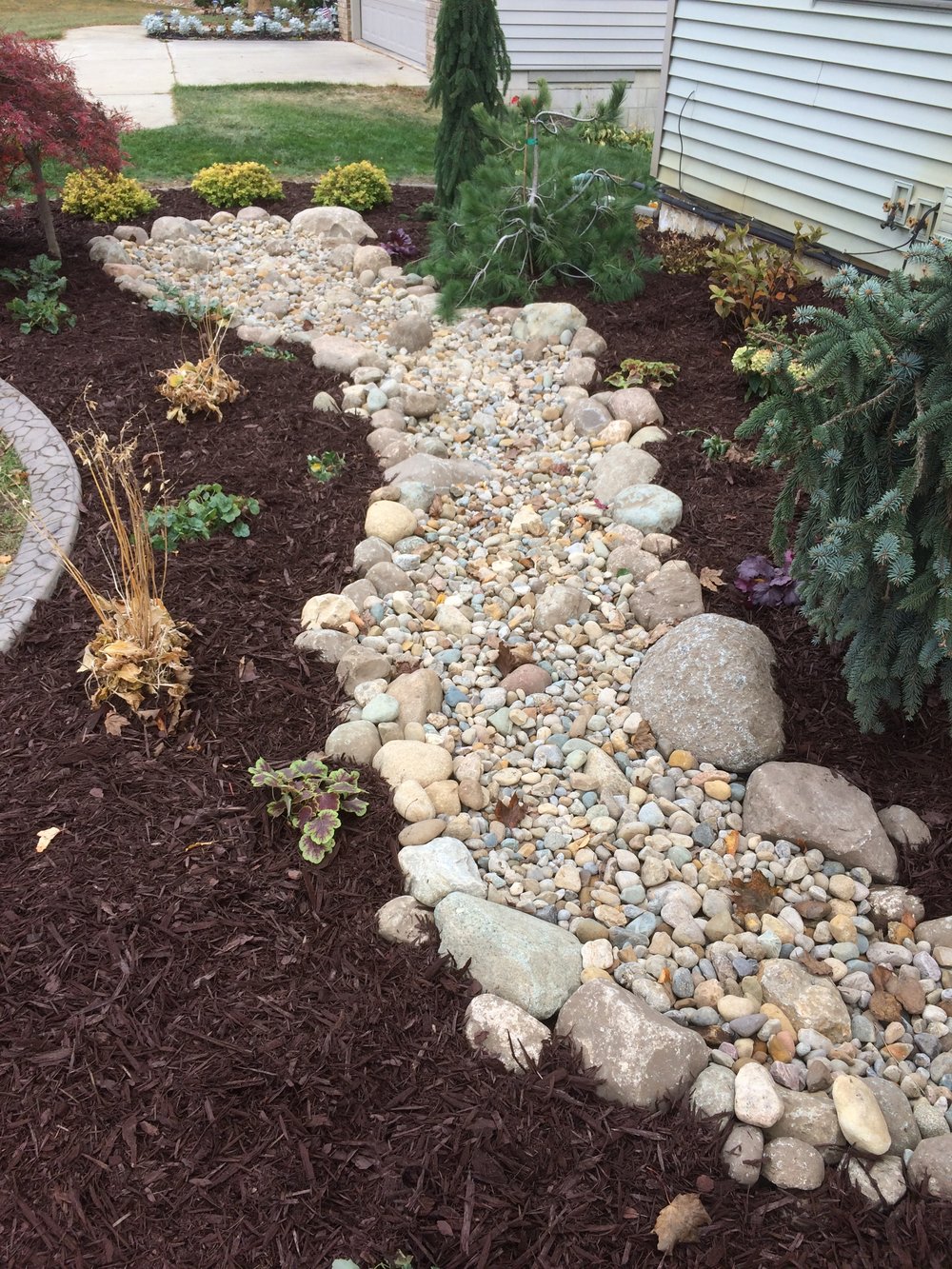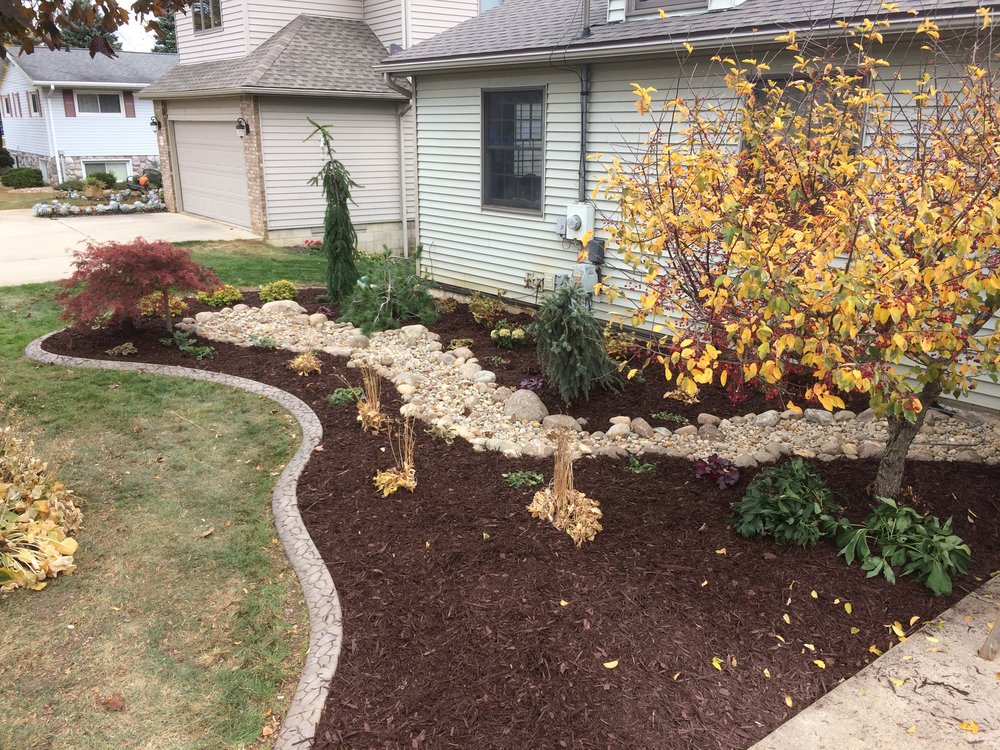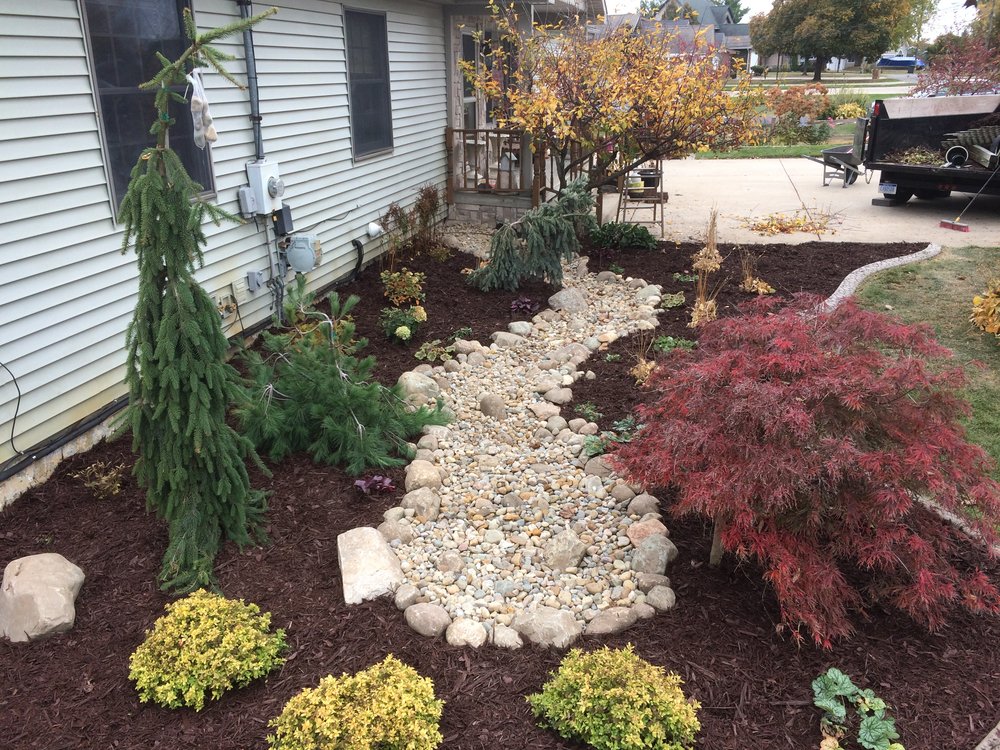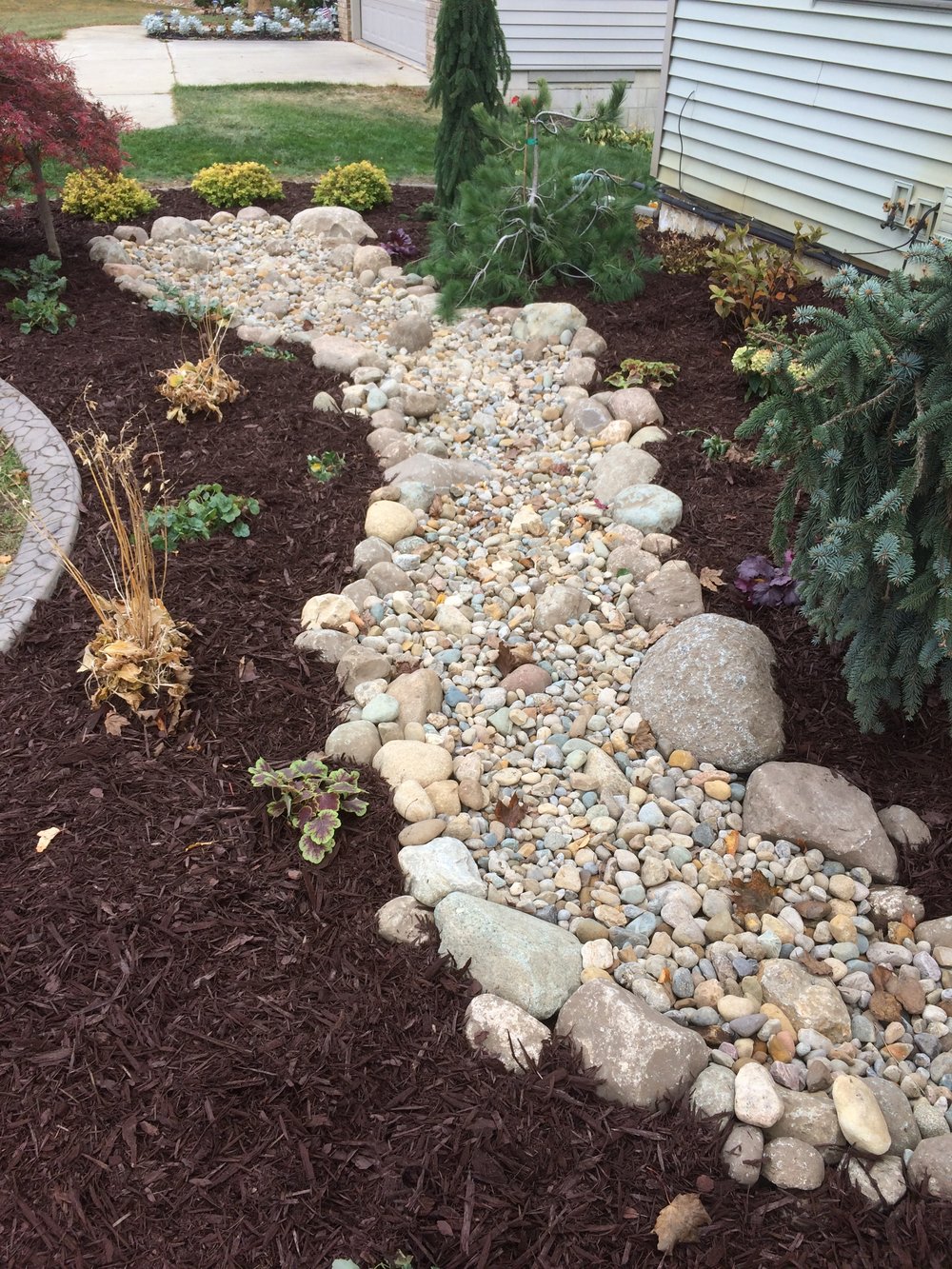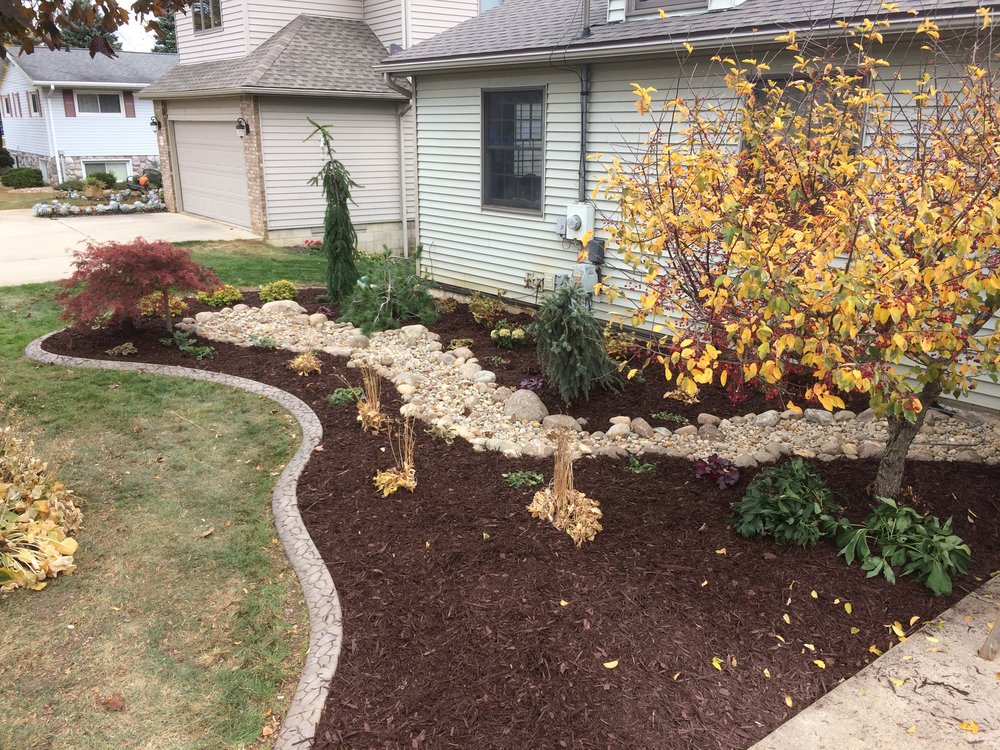 Western Courtyard
When a community comes together, fantastic things happen. Through the joint efforts of staff, students, community members and KP Morrow Landscaping Co., the Western High School courtyard was transformed into an inviting and functional space.


Recreating the Past
We had the pleasure of breathing new life into the main entryway of this historic home built in the 1930s. From design, to project completion, our main focus was to construct a new entryway system, true to the original architect's vision for the home. Utilizing existing stone left over from the original construction of the home, we were able to create a matching, historic look that compliments the fine craftsmanship and masonry work completed by the home's original builders.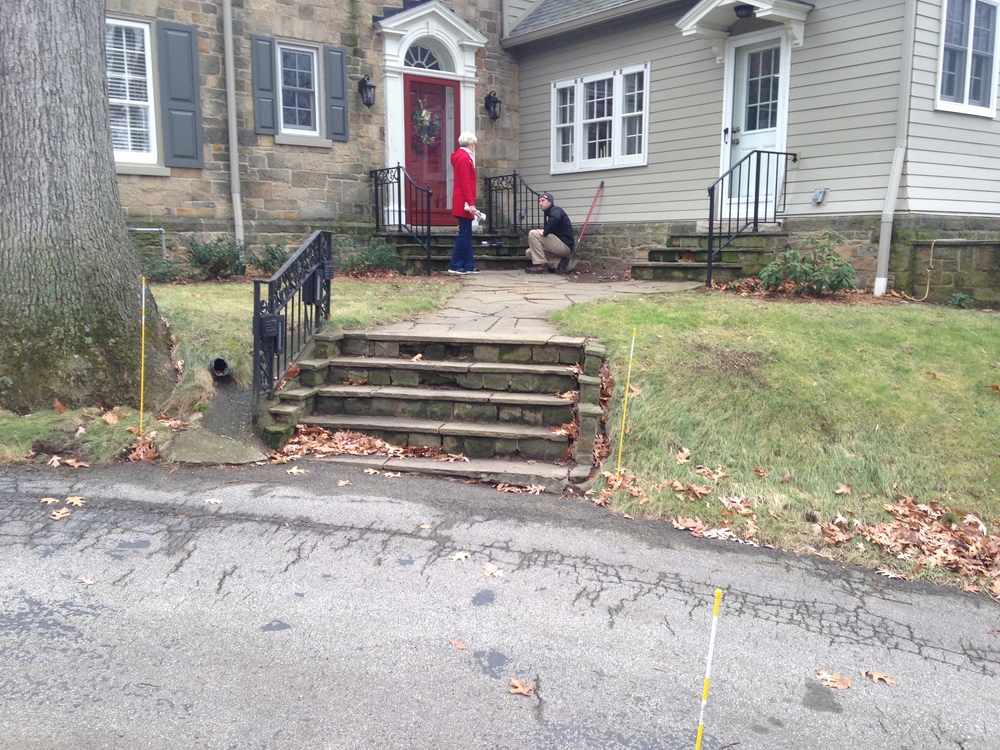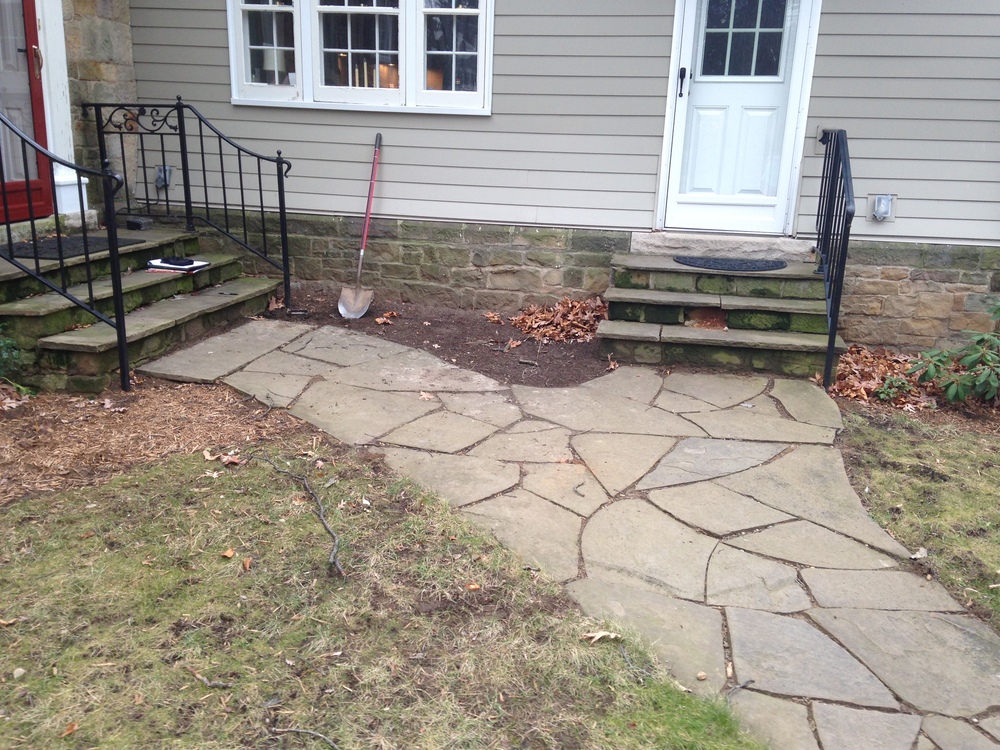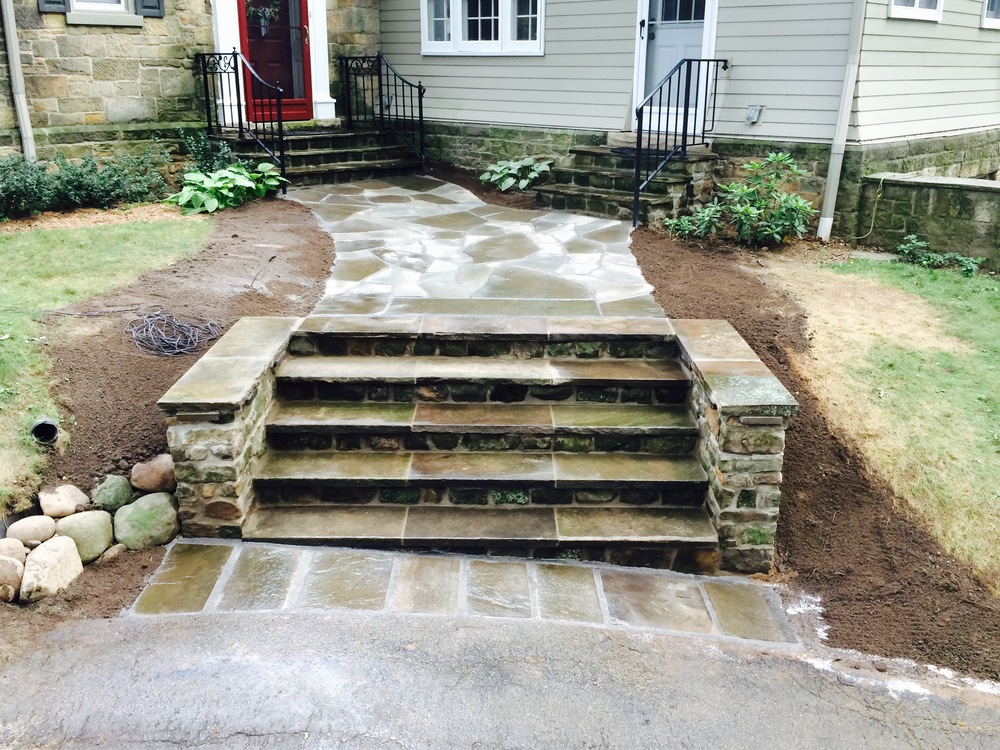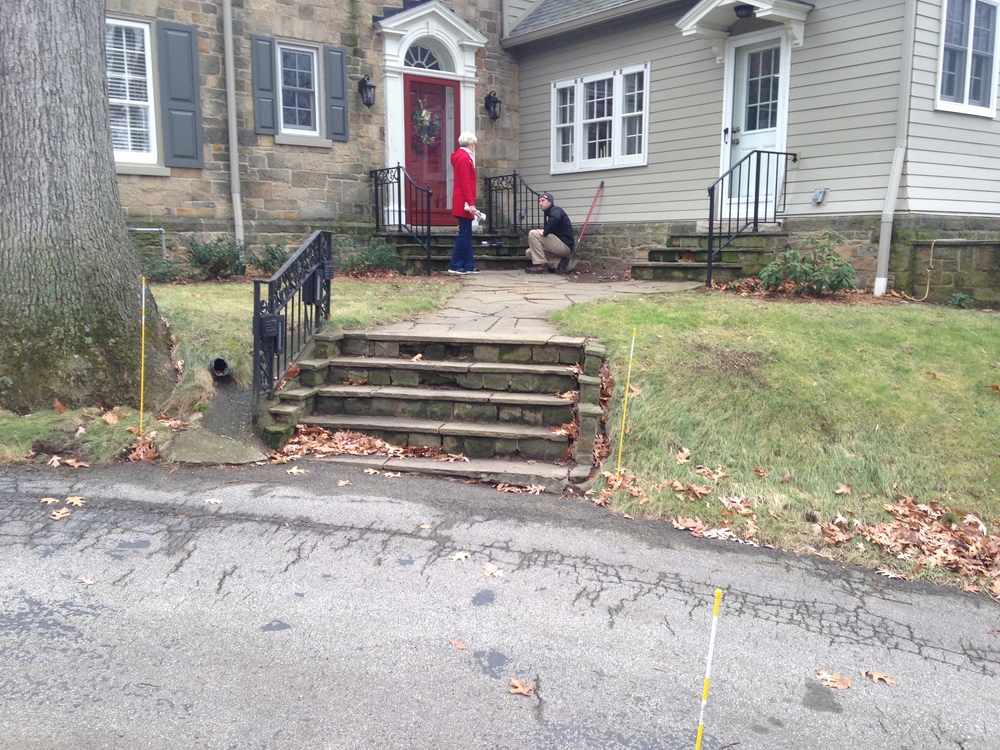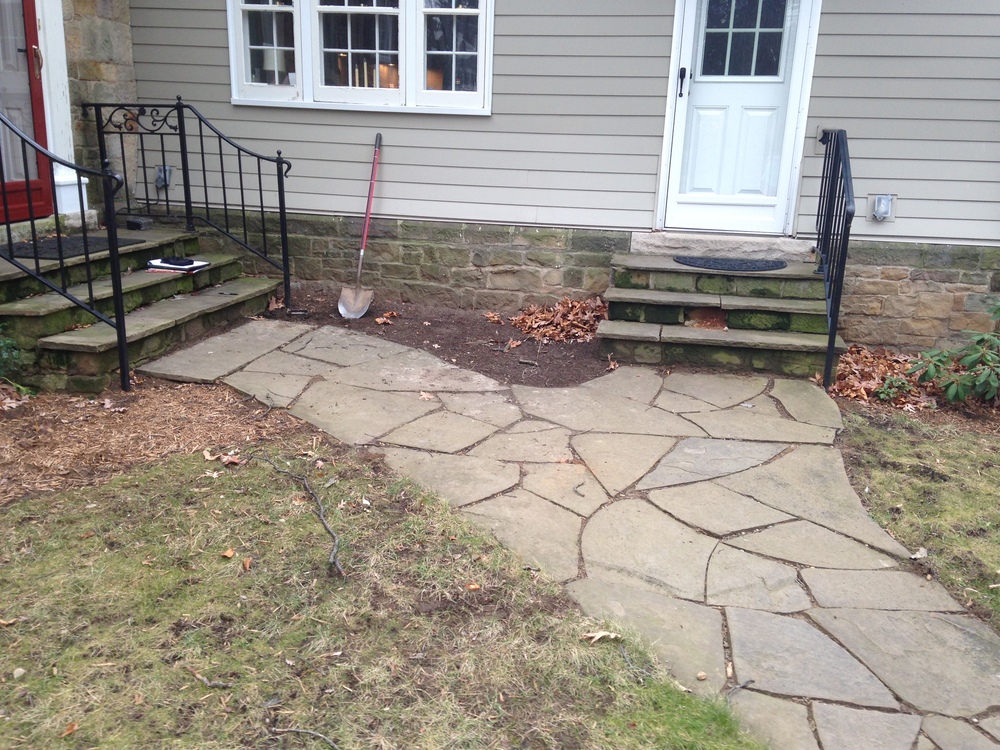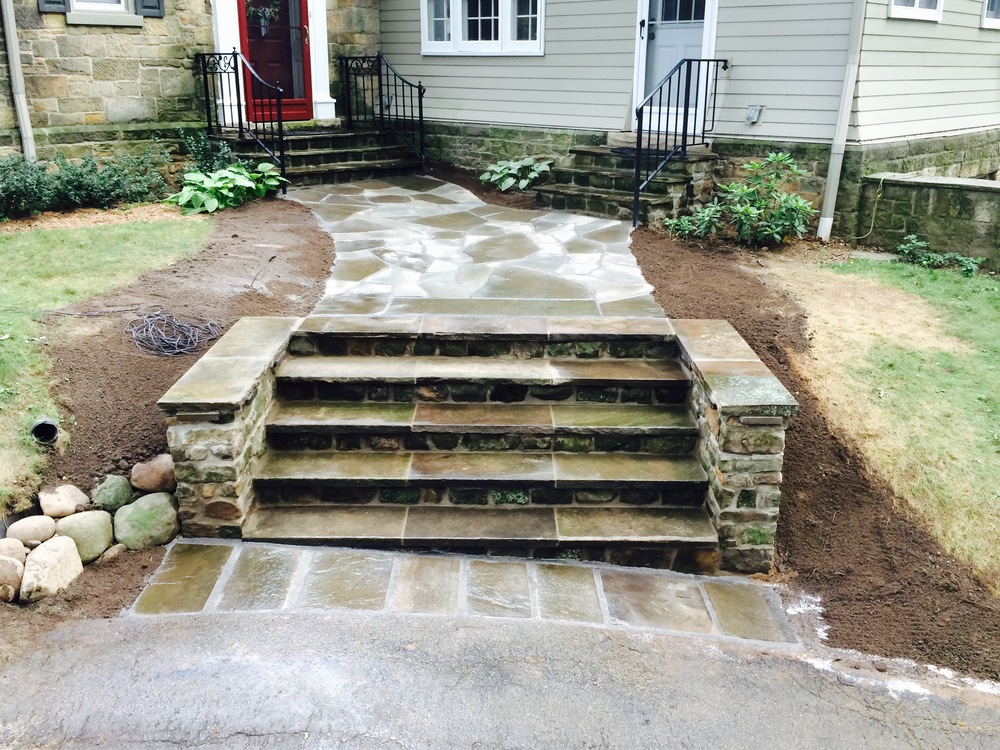 "Yes, you can have a flat patio in a sloped backyard."
One of the biggest thrills we have in landscape design and construction is taking an area many would view as unusable area, and turning it into an enjoyable, functional outdoor space. So was the case when working with one of our recent clients who wanted a patio and built-in fire pit reminiscent of her northern Michigan childhood. With some creative vision and design collaboration with our client, we were able to deliver an outdoor space true to her wishes.